The True Rhode Islander Gift Set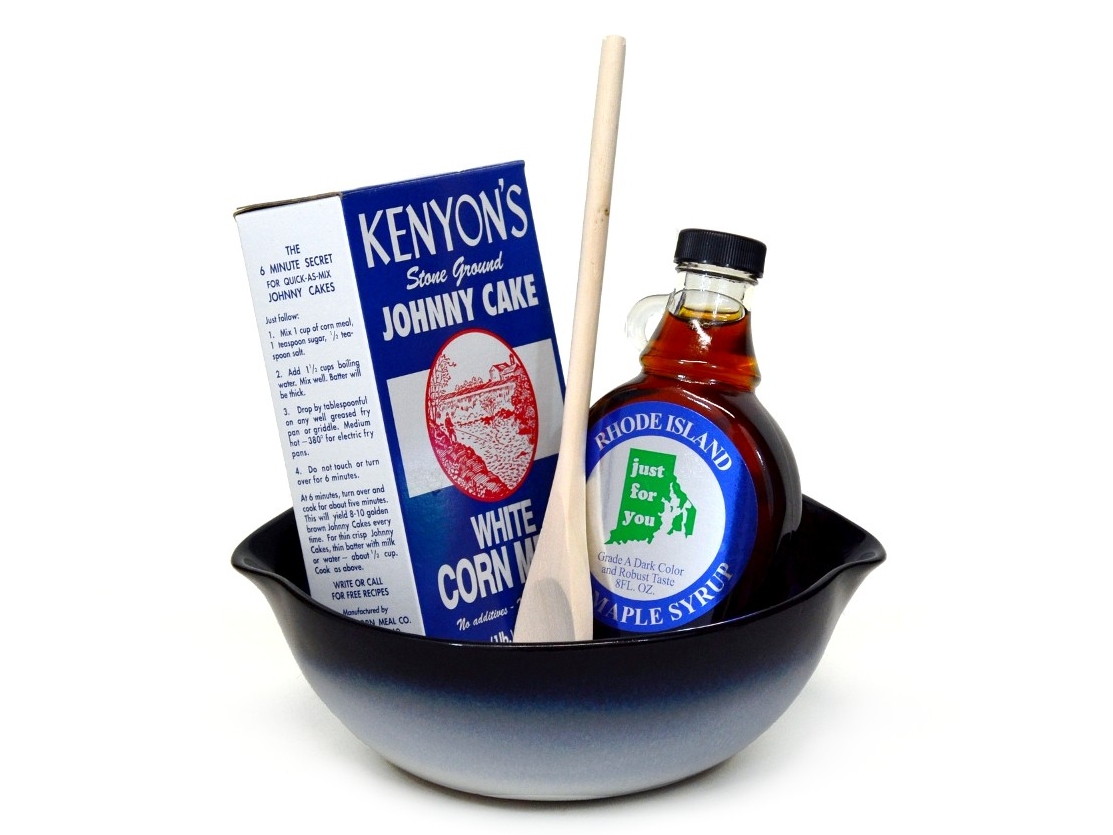 The True Rhode Islander Gift Set
This gift set offers some of Rhode Island's finest ingredients for making the perfect Yankee breakfast: Kenyon's Johnny Cake mix, pure Rhode Island maple syrup, and a Peter Pots Single Vegetable Bowl for mixing. Please choose which color bowl you would like above.
Single Vegetable Bowl 7"x9"
Johnny Cake Mix 16 oz.
Maple Syrup 8 oz.
Ingredients: Stone Ground White Corn Meal

Each piece is completely handcrafted and signed "Peter Pots." There is a slight variation between pieces, and if you are ordering several pieces, we make every effort to pick items as similar as possible. We strive to keep all items in stock, but we may need to make something for your order. Please allow up 2 weeks for our potters to make your pieces.